Residential Two Day Monoprinting and Collagraph Printing Workshop
Course: Residential Two Day Monoprinting and Collagraph Printing Workshop
Duration: Two days, 10am-5pm
Price: £145 each (2 persons) £260 (one person)
Location: Kingston Upon Thames, Surrey
Course Start Dates
Course dates are flexible; please get in touch for the next available date.
---
Accessible by public transport
Suitable for beginners
---
BOOK
Please email me to book or find out more about my courses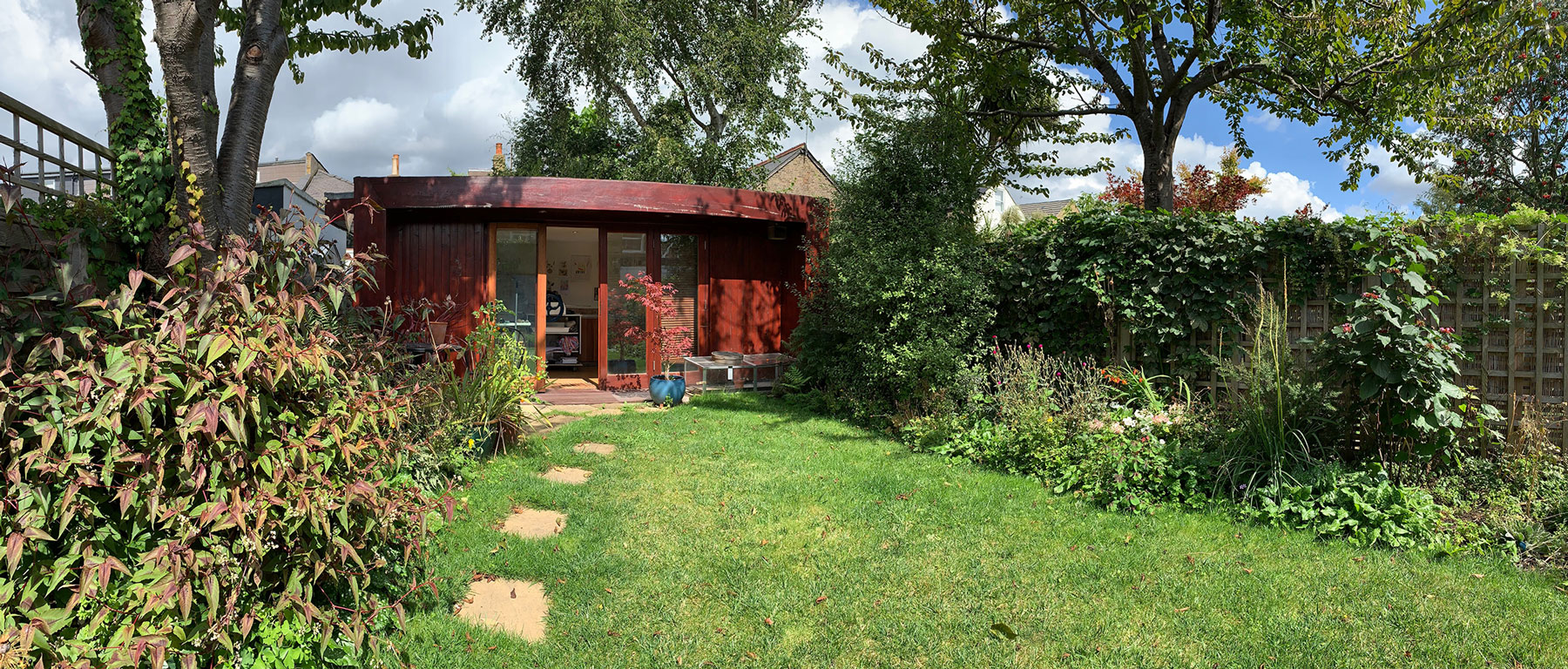 All workshops take place in my garden studio
Residential Two Day Monoprinting and Collagraph Printing Workshop
In this fun and inspiring 2 day workshop you will learn a number of monoprint and collagraph print techniques on paper and/or fabric. You can work from some of your own images (photos and/or drawings) or from some of mine. Emphasis is on experimenting to achieve a range of visual effects. As the course is run for no more than 2 people at a time, it can be tailored very much to individual needs and requirements.


By the end of the day you will have:


Learnt about materials and equipment required for monoprinting and collagraph printing

Studied a range of examples for inspiration and understanding

Observed a number of demonstrations for inspiration and understanding

Created a set of printed images to take home with you

Understood health and safety issues when monoprinting

Eaten a lot of home made (sometimes home grown!) food

Received a set of technical handouts to support your day's learning

I have 28 years experience teaching art, textiles, printmaking and illustration in further and adult education, in colleges and privately too, so you can be certain of well structured, well paced and inspiring teaching and learning.
The workshop is run for groups of 2 people on 2 days negotiated with me (can be weekdays or weekend) and is held in my garden studio close to Richmond Park and Kingston town centre. The cost for the 2 day workshop, one night's accommodation, lunch on both days and breakfast on the second day is £145 each or if you want to do the course on your own it will cost £260. The costs include materials, refreshments, lunch on both days, one nights accommodation and breakfast on the second day.
Your accommodation is in my house where you have your own living room with TV and radio, one comfortable bedroom with bed that can be configured as a double or twin beds, your own toilet and use of a shared bathroom. There is a multitude of eating options close by for the evening, all within 15 minute walking distance of the house and studio.
BOOK
Please email me to book or find out more about my courses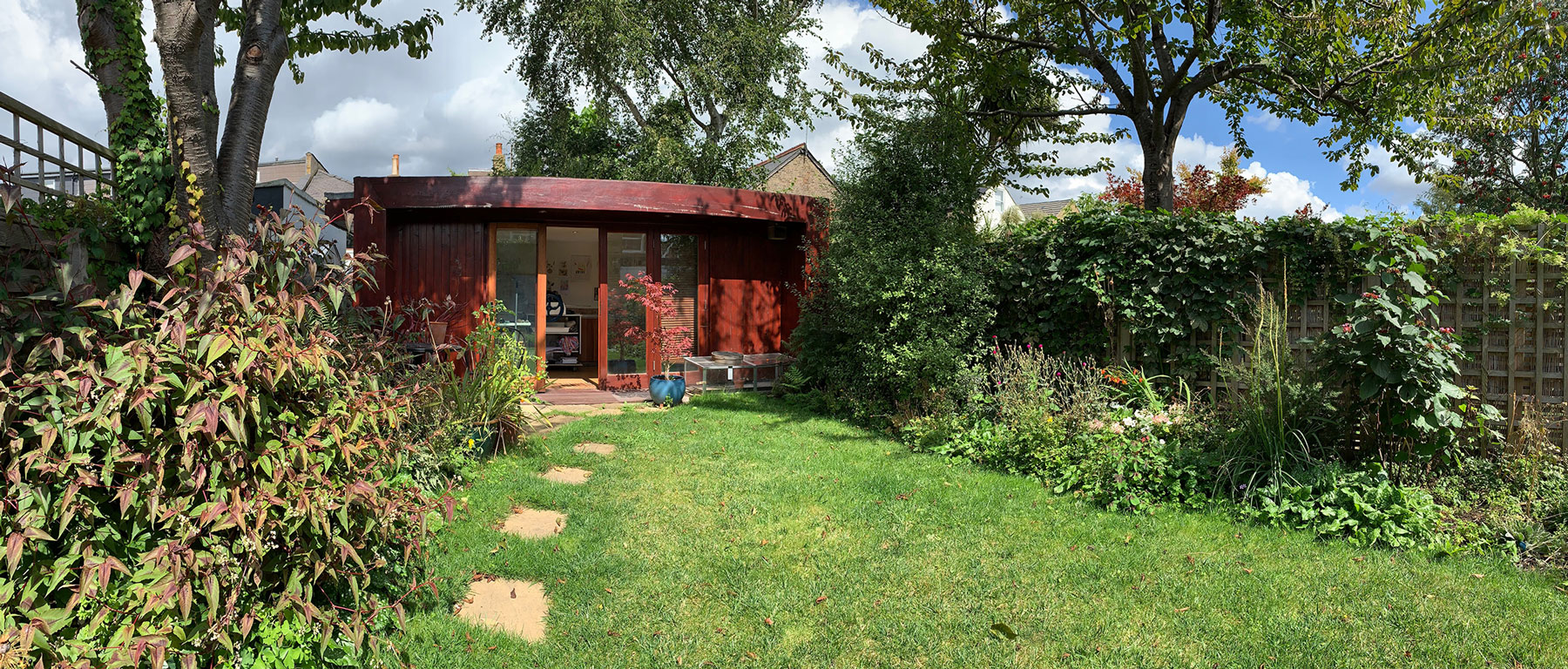 All workshops take place in my garden studio
What a brilliant experience! Ruth is a very talented and patient teacher who really helped my daughter and I produce lots of work using various techniques with which we were very pleased. Her home is beautiful and she made us extremely welcome and her catering was perfect. Highly recommended!
Jennie Palin
I really can't rate this course highly enough. It was a jam packed programme with the chance to try many different printmaking techniques in Ruth's lovely garden studio. Ruth was patient and full of enthusiasm, giving us direction and assistance when we needed it, whilst letting us develop our own ideas. We were astonished at how much work we managed to do. Lunch was delicious and even involved some home grown produce and we stayed in Ruth's lovely house overnight as we aren't local. Far and away the best value creative course I've ever done.
Angharad Lescott
Thank you Ruth for a really inspirational and immersive printing course! I've been looking forward to doing this for a while and the weekend didn't disappoint. Two days gave me enough time to learn new techniques and apply with some experimentation. Ruth is a very patient, calm teacher, she gently coached me to experiment and try things I wouldn't have thought of. I'm really chuffed with the results and prints I came away with.
Perfect studio setting and house, with great food (loved the mustard salad leaves from Ruth's garden) and a very comfy bed for an overnight stay. I will be back !!
Michelle Foxall
Ruth was an inspirational teacher on this exciting course. I was able to progress at my own rate with expert guidance and encouragment. The course was very well organised and I was thrilled with my results. Thoroughly recommended.
Sue Owen
A memorable experience full of creativity and great company. I'm amazed I what I produced at the end of this course. Big thanks to the amazing Ruth Blackford.
Anon