One Day Free Machine Embroidered Lampshade Making Workshop
Course: One Day Free Machine Embroidered Lampshade Making Workshop
Duration: One day, 10am – 5pm
Price: £115 each (minimum of 2 people, maximum of 3 people)
Location: Kingston Upon Thames, Surrey
Course Start Dates
Please get in touch to discuss a suitable date for your workshop.
---
Accessible by public transport
Suitable for beginners and those with free machine embroidery experience
---
BOOK
Please email me to book or find out more about my courses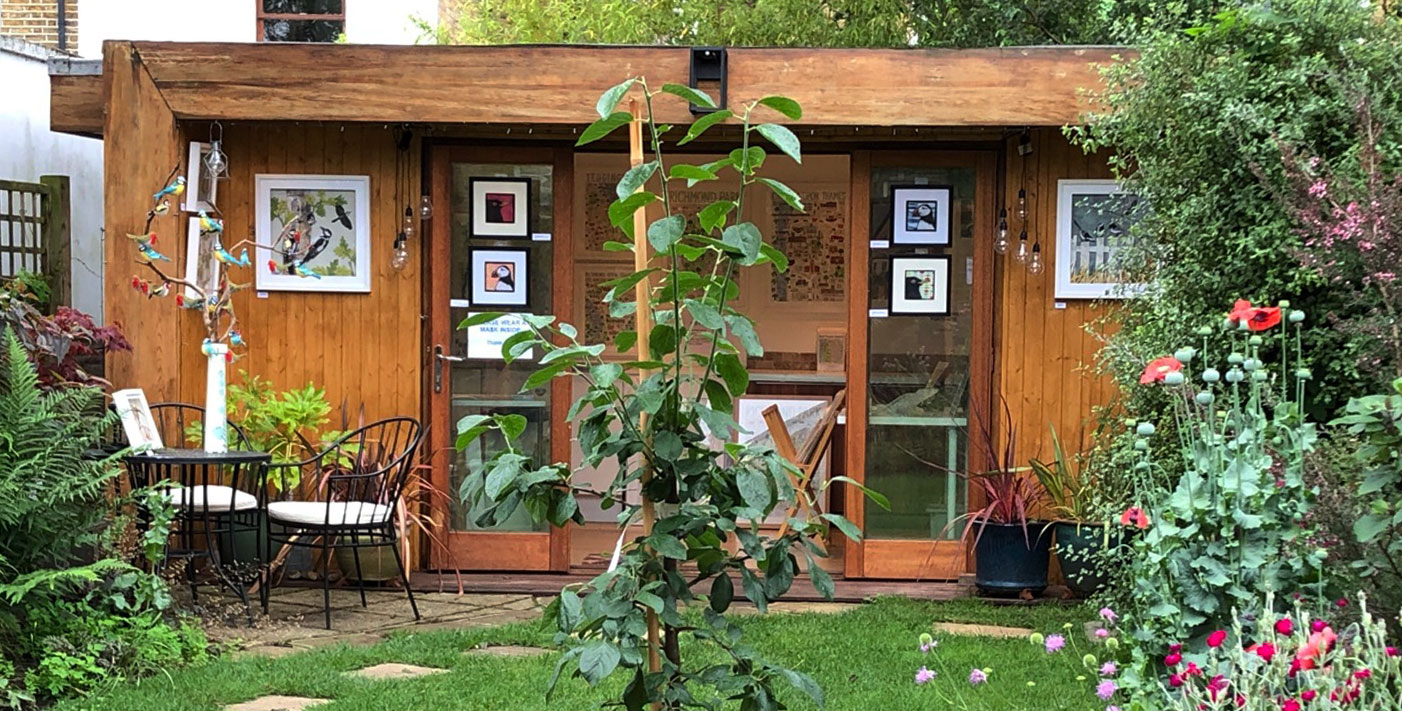 All workshops take place in my garden studio
About the Course
In this fun and inspiring workshop I'll show you how to use applique, free machine embroidery and lampshade making techniques to create your very own handcrafted lampshade to take home with you. Participants can choose from 5 designs (1 Blackbirds, 2 Home Sweet Home Night, 3 Home Sweet Home Day, 4 Floral,5 Abstract) and work with templates so that those who lack confidence in drawing and design have a process they can easily follow. Equally, those with more experience can use the templates as a starting point and embellish to their heart's content!
By the end of the day you will have:


Learnt how to set up a sewing machine for free machining
Learnt how to prepare fabrics for free machining and applique
Learnt how to 'draw' with a sewing machine
Studied a range of samples for inspiration and understanding
Watched a range of demonstrations
Learnt how to assemble a drum lampshade (20cm high, 15cm diameter)
Understood health and safety issues when free machining
The workshop is run for 2 – 3 people in my well equipped and cozy garden studio close to Richmond Park and Kingston town centre. The cost for the 1 day workshop is £115 per person.
I have over 30 years experience teaching art, textiles, printmaking and illustration in further and adult education, in colleges and privately too, so you can be certain of well structured, well paced and inspiring teaching and learning.
Alongside my teaching, I have been a practicing artist and designer for over 30 years, exhibiting nationwide and working commercially within the fields of textiles and illustration.
What's included in the price?
Costs include all materials (fabrics, Bondaweb, threads, lampshade equipment (adhesive PVC, 15cm circular lampshade ringset, tapes etc)), coffee, tea, soft drinks and biscuits a plenty! You can use my Bernina sewing machines, or bring your own if you feel more comfortable with a machine that's familiar. If you are bringing your own, you just need to check beforehand that you can drop the feed and bring an embroidery foot that fits your machine.
BOOK
Please email me to book or find out more about my courses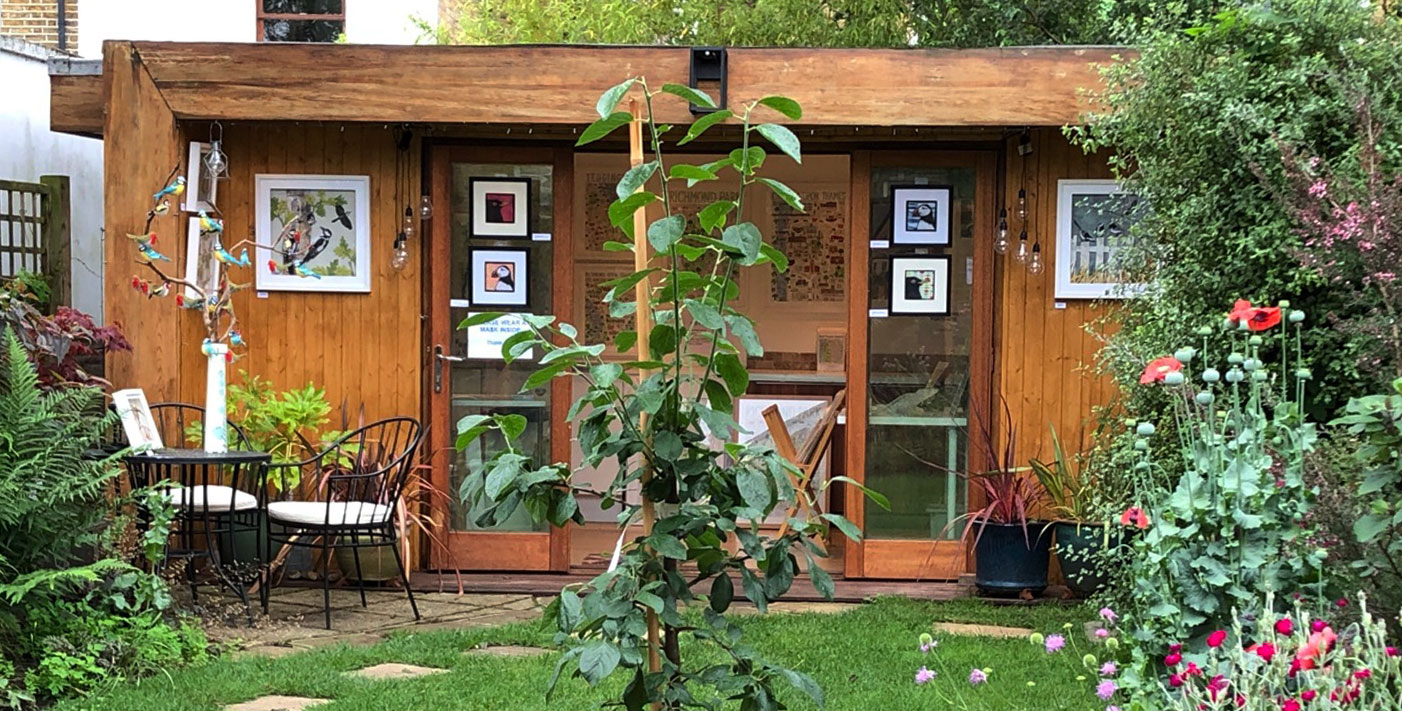 All workshops take place in my garden studio
I thoroughly enjoyed creating my own lampshade with Ruth. The workshop was very well structured and her friendly and informative teaching made the whole day fun and fulfilling. Ruth helpfully supplied alternative design options prior to the day then gave us custom made templates which meant I could fully complete the activity in one day and I was amazed at how much I learnt and got done!
This workshop is excellent value for money, I recommend it wholeheartedly. Thank you Ruth.
Sue Kimmings