Residential Two Day Free Machining Workshop

Course:
Residential Two Day Free Machining Workshop
Duration: Two days, 10am-5pm
Price: £145 each (2 persons) £260 (one person)
Location: Kingston Upon Thames, Surrey
Course Start Dates
Course dates are flexible; please get in touch for the next available date.
---
Accessible by public transport
Suitable for beginners
---
BOOK
Please email me to book or find out more about my courses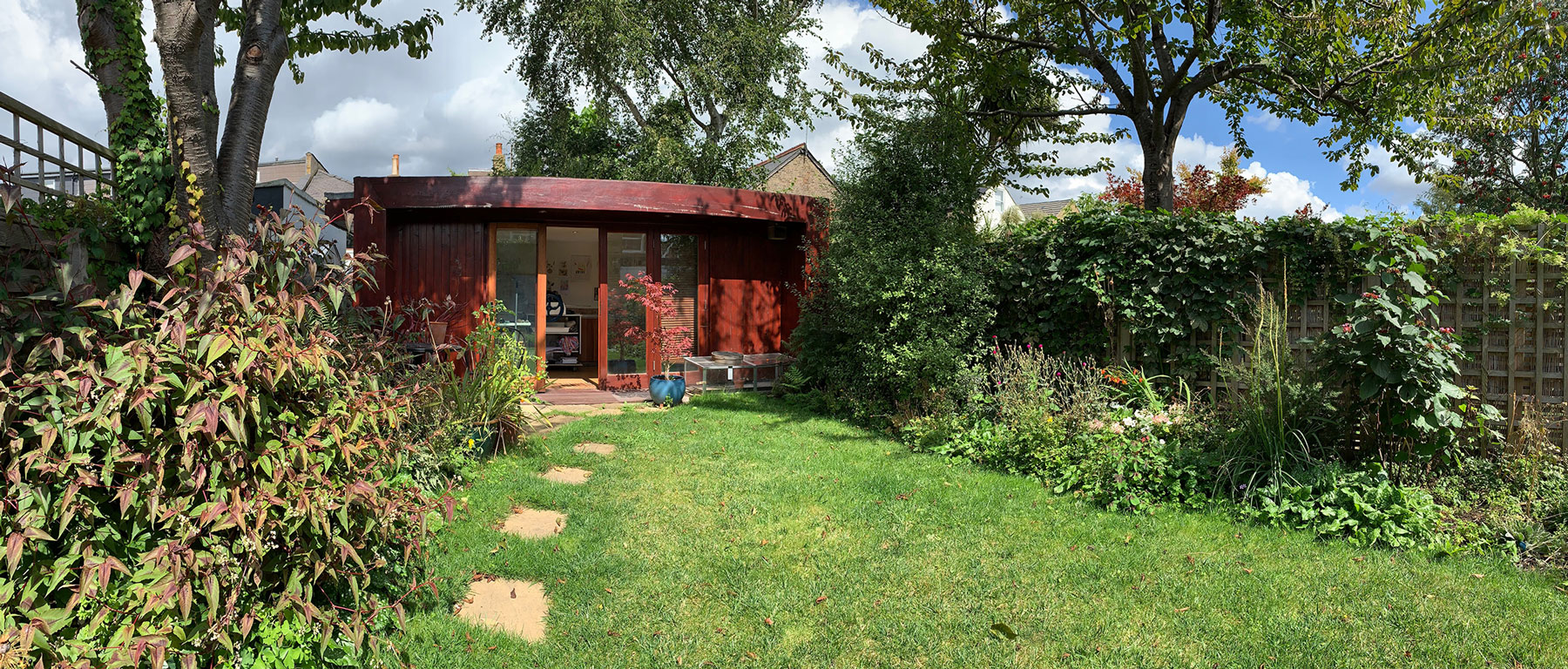 All workshops take place in my garden studio
Learn the art of machine embroidery! In this fun and inspiring two day workshop you will learn how to really make the most of a sewing machine, using it to create a diverse set of samples and images with a range of visual effects, from 'drawn' to decorative. You can work from your own images (drawings and/or photos) or from some of mine. As the course is run for no more than 2 people at a time, it can be tailored very much to individual needs and requirements.


By the end of the workshop you will have:


Learnt how to set up a sewing machine for free machining

Learnt how to prepare images and fabrics for free machining

Studied a range of samples for inspiration and understanding

Watched a range of demonstrations

Experimented with different ways to add colour to your images: threads, dyes, inks, applique, reverse applique, whip stitch, cording, couching and cutwork

Understood health and safety issues when free machining

Created a set of sample images to take home with you

Eaten a lot of home made (sometimes home grown!) food

Received a set of technical handouts to support your day's learning
I have 28 years experience teaching art, textiles, printmaking and illustration in further and adult education, in colleges and privately too, so you can be certain of well structured, well paced and inspiring teaching and learning.
You can use my Pfaff sewing machines, or bring your own if you feel more comfortable with a machine that's familiar. If you are bringing your own, you just need to check beforehand that you can drop the feed and bring an embroidery foot that fits your machine.
The workshop is run for groups of 2 people on 2 days negotiated with me (can be weekdays or weekend), and is held in my comfortable and cosy garden studio close to Richmond Park and Kingston town centre. The cost for the 2 day workshop, one nights accommodation, lunch on both days and breakfast on the second day is £145 each or if you want to do the course on your own it will cost £260. The costs include materials, refreshments, lunch on both days, one nights accommodation and breakfast on the second day.
Your accommodation is in my house where you have your own living room with TV and radio, one comfortable bedroom with bed that can be configured as a double or twin beds, your own toilet and use of a shared bathroom. There is a multitude of eating options close by for the evening, all within 15 minute walking distance of the house and studio.
BOOK
Please email me to book or find out more about my courses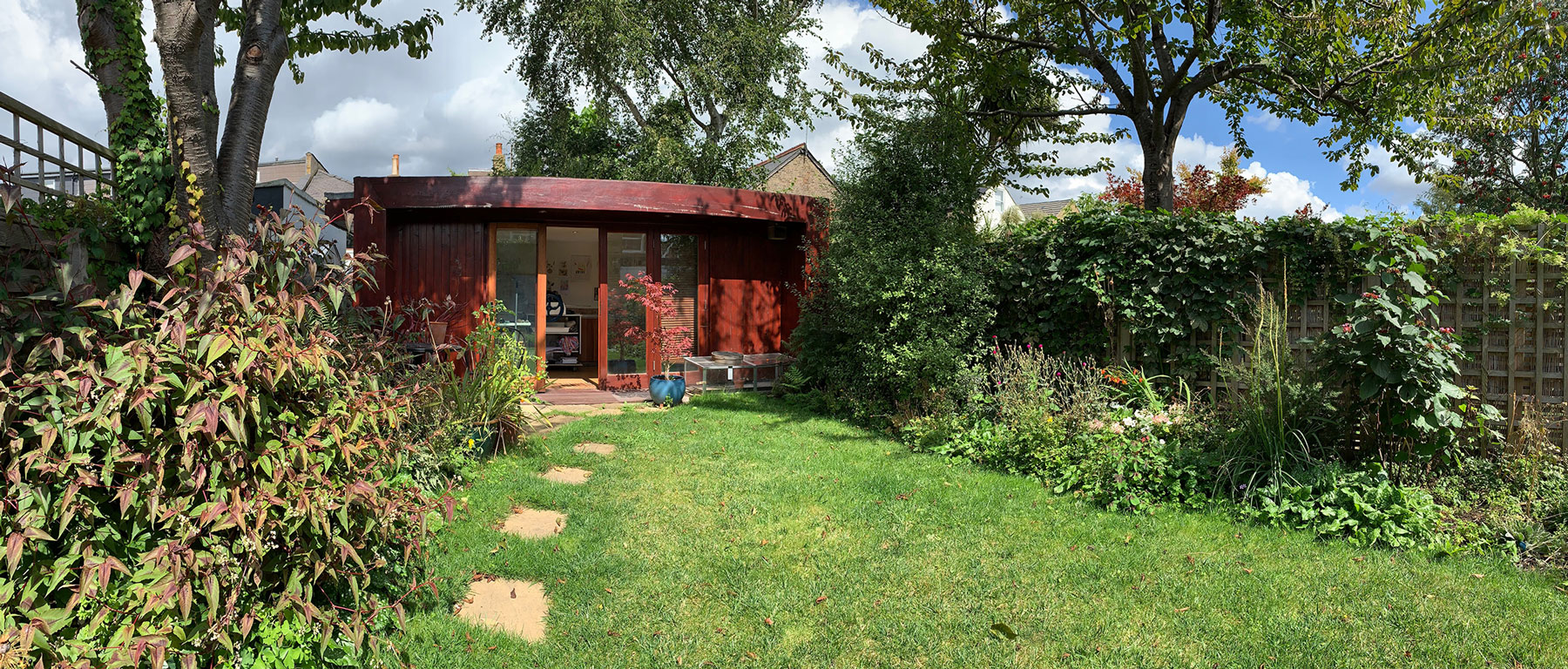 All workshops take place in my garden studio
A wonderful weekend spent learning a new skill. Although I have been sewing for many years I spent an enjoyable weekend learning something new.
Ruth is incredibly skilled and generously shares her knowledge. She's a warm and welcoming host and you're made to feel comfortable the minute she greets you at the door. If you're thinking of taking this course, do it. It's worth every minute of your time. She's an inspiration.
Cicely Carimbocas
I learned so much from Ruth about how to navigate my sewing machine to make it work for me on free motion techniques. The time went too quickly but I brought home with me 3 samples of things that I have never tried or completed before. My family were really complimentary about my work. Ruth made me feel right at home, her home is so lovely and vibrant with colour and her food is excellent. The bed was very comfy and the duvet luxuriously warm. I would definitely recommend.
Barbara
Excellent weekend doing free motion machine embroidery with Ruth. She is a very knowledgeable and enthusiastic tutor. I would thoroughly recommend this course. Ruth makes you feel at ease and encourages you to produce pieces of work which you never imagined you could ever achieve. I do a lot of sewing and craft work but I was still amazed at how much I learnt in a weekend. Thanks again Ruth.
Gail Godridge
Gail Godridge
What a fab weekend! Ruth is a great teacher and a great host. Even though I sew for a living, Ruth taught me a great deal and made it fun. Ruth's home is beautifully cosy and inviting – just like Ruth. Thank you again and hope to see you soon.t
Produced fab piece of embroidery and re-learnt a lot that I'd forgotten about free machine embroidery. Lunch was great and Ruth very good company. Recommend.
A wonderful experience on every level. Brilliant tutoring by Ruth and great company. I was very pleased with what I produced. Thoroughly recommend.